St. Patrick's Day is just around the corner, and it's time to start thinking about how to accessorize for this festive holiday. Green jewelry is an obvious choice, but there are many different shades and styles of green jewelry to consider. In this article, we'll explore the history of St. Patrick's Day and the meaning of the color green, as well as some popular types of green jewelry to wear on this special day.
St. Patrick's Day has been celebrated for over a thousand years in Ireland and around the world. It honors St. Patrick, the patron saint of Ireland, who is said to have brought Christianity to the Emerald Isle. The holiday is celebrated on March 17th, which is the date of St. Patrick's death. In Ireland, St. Patrick's Day is a religious holiday and a day to celebrate Irish culture and heritage.
The color green is often associated with St. Patrick's Day and Ireland itself. The reason for this is because green is the color of the lush, rolling hills of Ireland and the shamrock, which is the symbol of Ireland. In addition, green is said to represent luck, hope, and new beginnings. This makes green jewelry a popular choice for St. Patrick's Day, as it's a way to show your appreciation for Ireland and to bring a bit of luck into your life.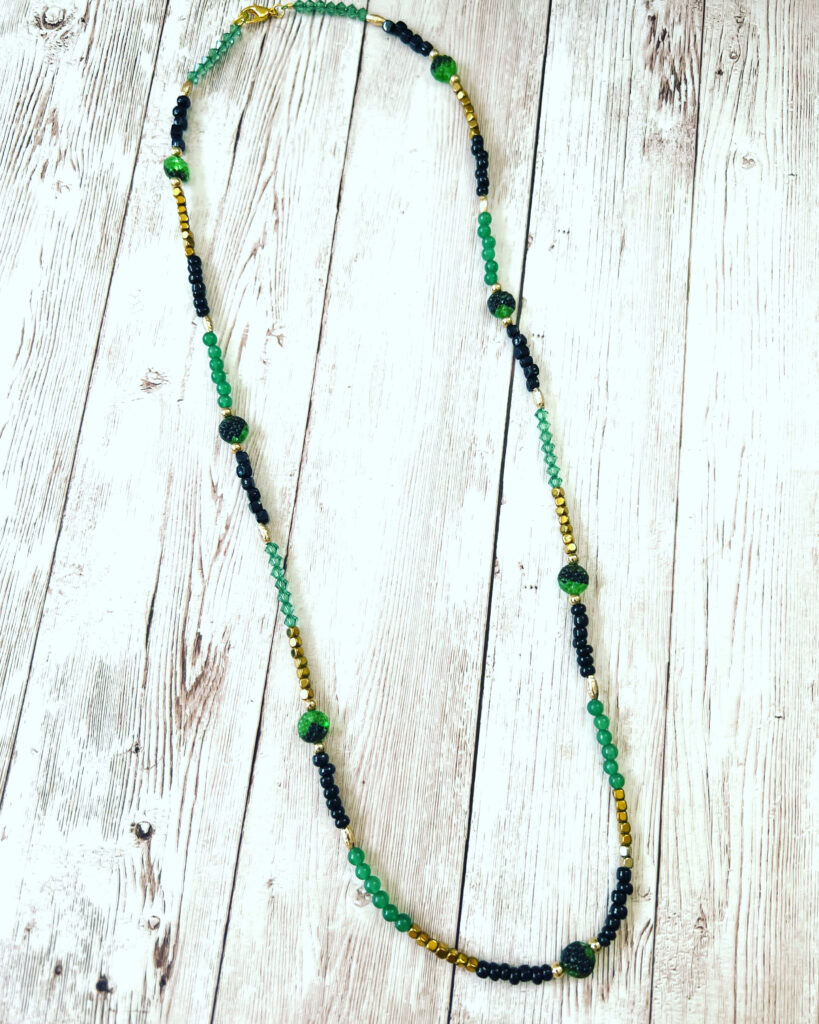 One popular type of green jewelry is the green gemstone. There are many different types of green gemstones to choose from, including emeralds, peridot, green tourmaline, and green sapphire. Emeralds are particularly popular for St. Patrick's Day, as they are a rich, deep green color that symbolizes wealth and abundance. Peridot, on the other hand, is a lighter green color and is said to promote healing and renewal.
Another type of green jewelry that is perfect for St. Patrick's Day is clover or shamrock jewelry. The shamrock is a symbol of Ireland and is said to represent the Holy Trinity in Christian tradition. Clover jewelry is often made with green enamel or green gemstones and can be found in a variety of styles, including necklaces, bracelets, and earrings.
If you're looking for something a bit more subtle, you can always opt for green accent jewelry. This includes pieces that have a small pop of green, such as a green stone or bead, or green enamel detailing. This is a great option for those who want to show their St. Patrick's Day spirit without going overboard.
No matter how your express your passion, green jewelry is the perfect way to celebrate St. Patrick's Day and show your love for Ireland. Whether you opt for a bold emerald or a delicate clover necklace, there are many different styles of green jewelry to choose from. So this St. Patrick's Day, don't forget to add a touch of green to your outfit and enjoy the luck and blessings of the Emerald Isle.